The Team
Realty One Ltd. is your single point access for real estate services, strata management, and property management. Serving developers and individual owners.
Realty One's mission is to provide a professional, seamless and positive purchasing and ownership experience for you.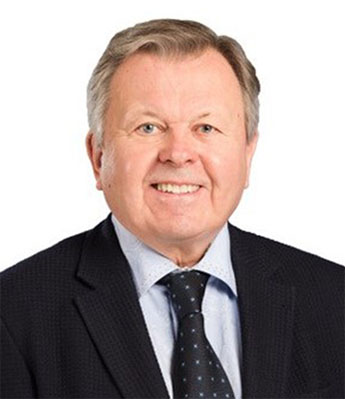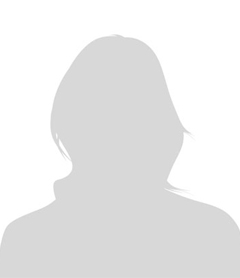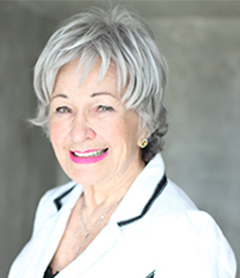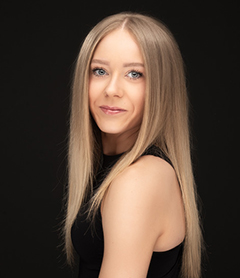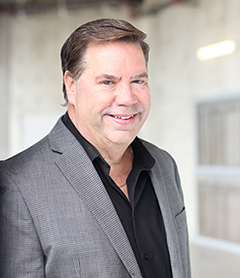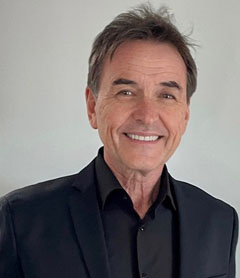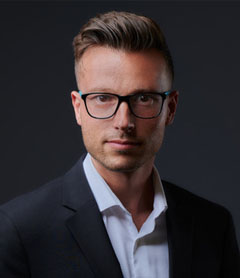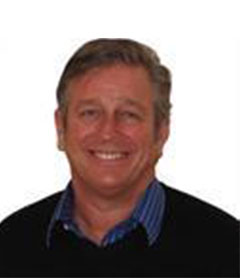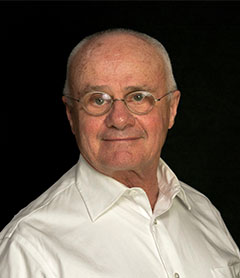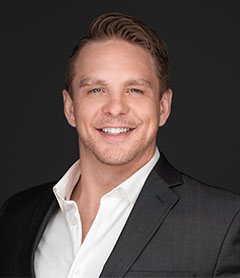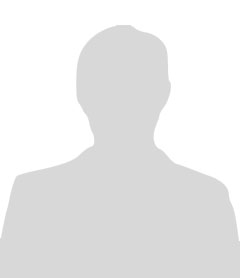 Wayne Salisbury
REALTOR & Property Manager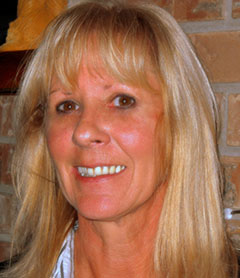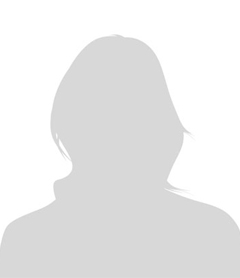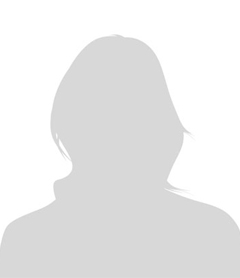 Alexandra Kolesnykova
Accounting Strata & Property Managment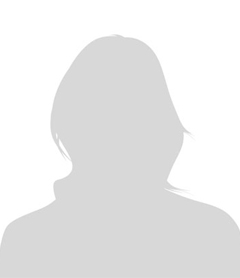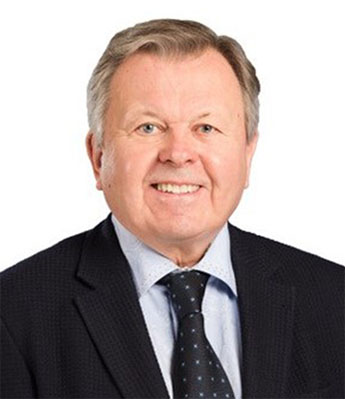 Jim Henry
Managing Broker
With over 40 years in the industry, Jim Henry is an experienced real estate broker. He currently holds licenses with the Real Estate Council of BC in real estate trade services, strata management and property management. The licenses allow a broad coverage of real estate services.
During his long career, Jim has taken pride in providing his clients with hands-on experience, working closely with them to find solutions to suit their real estate needs. Working as an agent and then a broker has given Jim a unique skill set and understanding of the market in the Okanagan. Through his team at Realty One, Jim offers clients a wealth of experience and a high standard of quality and performance.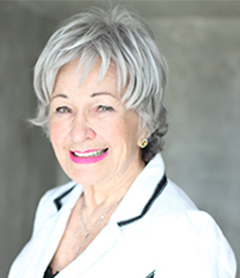 Diane Moore
REALTOR
Growing up on a grain farm in Saskatchewan taught Diane all about hard work and played a significant part in her future career in real estate. After moving to the northern part of BC, she was fortunate enough to have a prominent mentor, the owner of a real estate company, who taught her many aspects of the industry. She took every course she could and obtained her Brokers license at a young age along with several CCIM courses. Being in partnership with a small real estate firm she has seen many changes over the years and has added many titles to her resume, from certified Toastmaster, to obtaining a certificate in Interior Design.
To Diane, the most important aspect of her role as an agent is the unwavering trust clients put in her. Her personal motto - "If you're going to do something, do it well" - is exemplified by her professionalism, empathy, and mindset of always leading by example.
Diane is passionate about nurturing relationships as well as giving back through the mentorship of agents new to the industry. When she isn't dancing, you can find her wielding a paintbrush, or spending time with her grandchildren experiencing everything that the Okanagan Valley has to offer.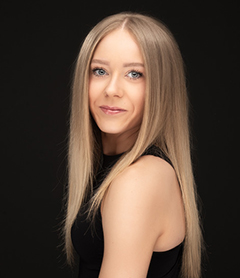 Teegan Bridges
REALTOR
Born and raised in Saskatchewan, Teegan made the move to Kelowna in 2018 and immediately fell in love with the Okanagan.
Teegan's entrepreneurial spirit started at a young age as she always imagined she would run her own business. Her energetic drive paired with her aptitude for building genuine relationships naturally lead to her obtaining her real estate license in 2022, and she hasn't looked back since. Teegan takes her clients' interests personally - her main focus is ensuring her clients are satisfied with their experience every step of the way. Her helpful and enthusiastic approach makes Teegan a great addition to the Realty One team.
Teegan loves design and finding the potential in any space, and believes that all homes are unique and beautiful. She has a true passion for finding the perfect real estate for her clients' needs, be it a home for families to create the perfect space, an investment property, or helping clients downsize into a new home in the next phase of their real estate journey.
When she's not in the office or spending time with clients, you can find Teegan soaking up everything the Okanagan lifestyle has to offer. She loves exploring the local hiking trails and getting out on the water in a kayak with her partner, their 'adventure cat', and their loving golden retriever.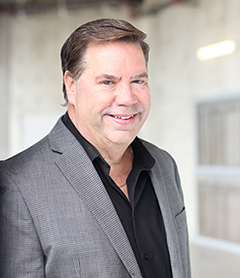 Brian Pedersen
REALTOR
Brian Pedersen is a Licensed Property Manager and REALTOR® with Realty One in Kelowna, BC. He has an extensive background in property management in and around the Kelowna area. He has lived in Kelowna since 1976 and has managed various properties throughout the past 40 years. Brian has personally owned and operated a large orchard operation, retail farm market, a Motor Inn, and a large vacation rental company in the Okanagan Valley.
While his friends were flipping through racy magazines, Brian's nose was buried in the Real Estate Review as a teen; this led to Brian's purchase of his first property at the age of 16, before his first car. His interest, drive, and passion for the industry led to his exciting career where he could do the things that he enjoys most - meet new people and conveying real estate!
Brian loves the satisfaction of helping his clients find the perfect piece of real estate to suit their needs, and the thrill of working through a challenging transaction. He is a big believer in treating
others as he wishes to be treated - all of Brian's clients can attest to that through his compassion, sincerity, and genuine care he invests into all of his relationships.
When he's out of the office, Brian enjoys travel, entertaining at home, great food, and good conversation. He loves the Okanagan Valley for the weather and the people and is excited to see the growth and opportunities for his clients in Kelowna and surrounding areas.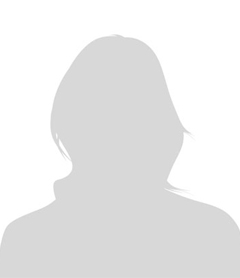 Lauren Wiersma
Unlicensed Assistant
Coming Soon...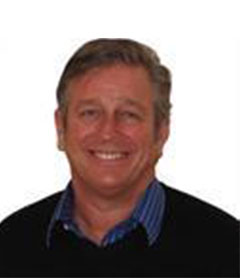 Brian Perry
REALTOR
Meet Brian Perry, a hard-working, gregarious, and fun-loving REALTOR with a passion for people and real estate. Born and raised in Kelowna, BC, Brian has over two decades of experience in the industry, making him an expert in the local market.
Before starting his career in real estate, Brian owned and operated a motel and a stereo store, which gave him valuable business experience that he now applies to his work as a REALTOR. His dedication to his clients is unmatched, and he prides himself on providing top-notch service and always putting their needs first.
Brian is known for his excellent negotiation skills, which he uses to put together deals that benefit both buyers and sellers. He is also an expert in marketing and knows how to make a home stand out in a crowded market. For Brian, it's not just about closing a deal; it's about building relationships that last a lifetime.
Outside of work, Brian is a family man with three stepchildren and a life partner of 22 years, Dixie. He loves boating and travelling to Mexico and is a member of the yacht club. Brian is also a jokester and enjoys throwing world-famous parties that leave his guests talking for weeks.
If you're looking for a REALTOR who is dedicated, hard-working, and has a passion for people, look no further than Brian Perry. He's never too busy for your referrals and is always ready to help you achieve your real estate goals.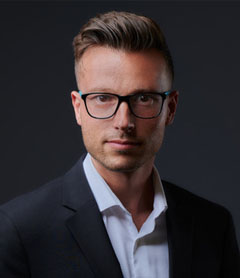 Josh Stettner
REALTOR
Growing up with a father as a realtor, Josh saw firsthand the fulfilling rewards of dedication and hard work by helping clients find their perfect property. Josh spent the early days of his career in sales and management; it was his management roles that birthed his love for working with people by helping them achieve their goals and celebrating their accomplishments. Josh's passion for helping people, paired with the example set by his father, bred a natural transition into becoming a Real Estate Agent.
After a position as a Real Estate Assistant, Josh obtained his Realtor license in 2017. His success has been fueled by his love for going the extra mile and his desire for clients to feel cared for as though they are family. He takes his client's interests personally and is honoured to help them find their perfect property. Josh believes in the highest of ethics, is a lifelong learner, and is a detailed and knowledgeable member of the Realty One team.
When he isn't working on offers for his clients, Josh spends as much time as he can with his son, strumming his guitar, or at the curling rink. Josh is also a published author and loves sipping on a glass of Okanagan red wine.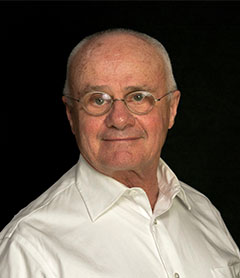 Wayne Ross
REALTOR
Having been in the real estate industry for over 30 years, there are three things that drive Wayne Ross to wake up every day - the people, the people, and the people!
Wayne's previous career in a major chartered bank is a significant asset to his clients, as they can tap into him for insight from a commercial banking and mortgage perspective. He loves building relationships with people and learning their stories and history, and he considers himself lucky to call most of his clients his lifelong friends.
Wayne approaches every real estate transaction with care, taking immense pride in his clients' trust in him as their advisor. He considers negotiation his specialty and loves helping his clients to work through complex deals, and thinking outside the box when needed!
Wayne has been involved in the preservation of Kelowna's heritage area for a number of years and is the sitting President of FRAHCAS - Friends and Residents of the Abbott street Heritage Conservation Area Society.
He is a knowledgeable and considerate member of the Realty One team who pays attention to the details when and where they matter most. Outside of the office, you can catch Wayne touring the heritage district in the heart of Kelowna, stretching it out at a morning yoga class, or grabbing a cup of coffee with friends and clients.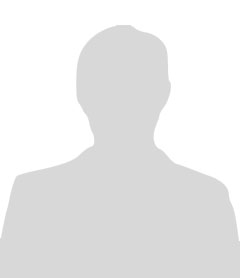 Wayne Salisbury
REALTOR & Property Manager
Meet Wayne Salisbury, an accomplished and trusted Property Manager based in beautiful Kelowna, and a valued member of the Realty One team. For the past eight years, Wayne has been managing a diverse portfolio of properties, ranging from student to long-term rentals, bringing a wealth of expertise to his role.
Originally from Ontario, Wayne fell in love with Kelowna over 20 years ago and ultimately chose to make the Okanagan Valley his home. He cherishes the city's picturesque landscapes, particularly the stunning lake and the perfect balance between its size and pace of life. Wayne prioritizes building long-term relationships with his clients, ensuring their needs are met and their investments are well taken care of and his professionalism, integrity, and honesty have earned him a stellar reputation in the industry.
Wayne's success as a Property Manager stems from his meticulous organization, his ability to properly staff his team, and his unwavering commitment to delivering exceptional service. He never cuts corners and ensures that customers are treated with the utmost care and respect. Wayne's genuine sense of humour adds a unique touch to his profession, making interactions with him both enjoyable and memorable. He is proud to have a seat on the Strata Council at Sunset Waterfront for the past 7 years, as it has been a valuable experience for Wayne and his owners.
In his spare time, Wayne enjoys playing the occasional game of golf, watching horse races, and spending quality moments with friends. He is a member of the Kelowna Yacht Club and embraces the joys of boating in the idyllic surroundings of Kelowna.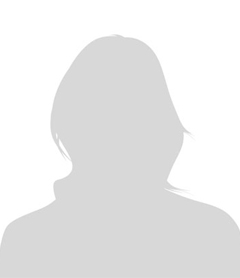 Francoise Cerubini
Accounting
Francoise Cerubini is the President of DFN Accounting and a highly accomplished professional with a diverse background spanning multiple countries and industries. With half of her life spent in France, followed by several years in England and now calling Canada home, Francoise brings a unique perspective and international expertise to her work and has been supporting Realty One as our Financial Controller since 2020.
Francoise studied Finance in France and Canada, and worked extensively in Accounting Public Practices to gain a broad experience in various industries before undertaking control, management and development Financial roles for other companies. Since her move to
Kelowna, the Real Estate industry captured her interest and focus and her expertise and dedication have made her a trusted partner for clients, ensuring their best interests are always at heart.
Having settled in Kelowna for the past decade, Francoise has embraced the vibrant community and the natural beauty of the area. She finds solace in the countryside, lakes, and mountains, appreciating the opportunities they offer for outdoor activities such as mountain biking and
gardening. In her spare time, Francoise indulges in clay sculpture, a hidden talent that fuels her self-discovery and artistic expression.
With a focus on building long-term relationships and helping clients who are proactive in their own success, Francoise stands out as a reliable and generous professional. Always true to herself and driven by a passion for assisting others, Francoise strives to make a positive impact
in both her professional and personal life.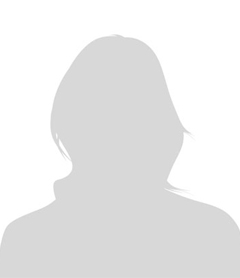 Alexandra Kolesnykova
Accounting - Strata & Property Management
Alexandra Kolesnykova brings a wealth of financial expertise and dedication to her role as a Senior Bookkeeper supporting Realty One. With over eight years of experience in the financial field, Alexandra has established herself as a trusted and meticulous professional.
Throughout her career, Alexandra has demonstrated a commitment to excellence and a keen eye for detail. Alexandra's expertise in full-cycle accounting allows her to handle weekly and monthly tasks efficiently, contributing to the overall financial success of the Realty One team.
Alexandra's colleagues describe her as personable, professional, and straightforward—a hard worker who gets things done. Her determination and ability to accomplish even the most tedious tasks have earned her recognition and respect within the organization.
Outside of work, Alexandra is passionate about travel and aims to explore new destinations whenever possible; She is particularly drawn to Europe, with a fondness for its historic aspects and architectural wonders. Alexandra actively supports causes close to her heart, such as the BC Children's Hospital, showcasing her compassionate nature and commitment to making a positive impact in the community.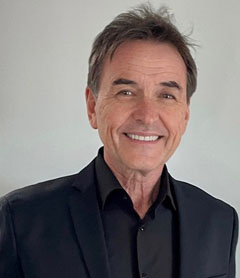 Ron Stettner
REALTOR
Originally from Regina, Ron and his family relocated to Kelowna after falling in love with the Okanagan over a summer vacation. They purchased their first home in the valley shortly after and have been happy to call Kelowna home ever since!
Licensed in 2008, Ron enjoys assisting others with their real estate investments. He learned the value of real estate at a young age, investing in rental properties and buying, remodeling, and building family homes. Ron takes a great deal of pride in helping his clients find their dream homes. His kindness, positivity, and knowledge are evident in his client relationships and success as a REALTOR®. He specializes in negotiation and feels that there is no greater joy than helping his clients find their dream homes, and experiencing the happiness of them opening their new front door for the first time. Ron is an award-winning top producer, and he is very grateful to be working alongside his son, Josh - working together as a team makes it fun, and offers their clients professional assistance anytime they need, as well as different perspectives.
Ron is incredibly grateful to live in Kelowna where he spends as much time as possible with his wife, 2 children, and 3 grandchildren.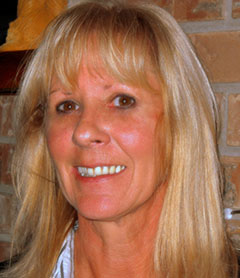 Liz Bennett
Strata Manager
​Liz Bennett is a seasoned and highly experienced Strata Manager with years of expertise in the industry. Starting her career right after high school, she has managed everything from houseboats to resorts, rentals, and strata. Liz is well-known for her personalized approach to strata management, taking each strata personally and providing tailored solutions that ensure their success.
What sets Liz apart from others in her profession is her unwavering commitment to her client's satisfaction. She is a conscientious, honest, and reliable problem-solver who is always ready to go above and beyond to ensure everything runs smoothly. Her extensive network of contractors
and suppliers ensures that she can deal with any situation that arises with the utmost efficiency. Liz's motto "Do the best you can and be honest" is a testament to her strong work ethic, and her clients trust her to manage their strata properties as if they were her own. With Liz as their Strata Manager, clients can rest assured that their properties are in capable hands, and they can sleep soundly knowing everything is taken care of.
Liz has always been fascinated by the beauty of the mountains, forests, and lakes of Kelowna, her favourite place to live. She soaks up the Okanagan lifestyle with her cat Lola and her bichon shih tzu poodle puppy Jersey.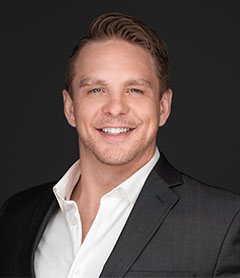 Clifford May
REALTOR
​As a Real Estate Professional at Realty ONE, Clifford is committed to providing his clients with the tools they need to make well-informed financial decisions. He loves consulting with clients and helping them find the right home for their needs, and his tireless work ethic has helped him break sales records.
Clifford embodies Realty ONE's values of gracefully caring in our work while creating a five-star experience for our clients. When he's forming a deal, Clifford comes across as charismatic, but when it comes time to close a deal—he's laser focused, intense and incredibly knowledgeable. It's unheard to come across a concern that Clifford can't resolve. His collective of professionals and creatives is an invaluable asset to his
clients.
His outright honesty makes him an excellent negotiator, no wasted time with false promises or empty threats. By his genuine nature he'll lead you to what is best for you and your family — whether it's buying or selling — that level of commitment goes beyond just being trustworthy; it makes him inspiring.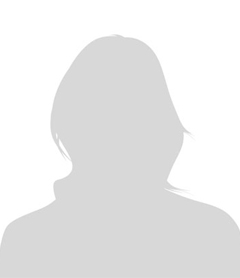 Kathy Thomas
Conveyancer
Kathy Thomas is an accomplished conveyancer at Realty One, leveraging her extensive experience and diverse background to excel in her role. With a passion for delivering exceptional service, Kathy's journey in the real estate industry began after she and her husband relocated to Kelowna in 2016. Currently, she supports brokerages remotely, providing top-notch conveyancing services.
Kathy's professional journey showcases her adaptability and dedication to excellence. Before transitioning to the real estate field, Kathy served as an army medic with the Canadian Armed Forces for 14 years. Her experience in the military instilled in her a strong sense of discipline and problem-solving abilities. A resilient and tenacious individual, Kathy's passion for helping others extends beyond her professional life. Kathy's commitment to supporting veterans and her involvement in various community initiatives reflect her unwavering compassion and dedication.
In her spare time, Kathy enjoys walking her two amazing rescue dogs, who are undoubtedly spoiled. Her love for animals aligns with her advocacy for animal welfare, and she actively supports organizations such as the SPCA and local animal shelters. Kathy's charismatic and caring nature leaves a lasting impression, making her an invaluable member of the team and a trusted partner for clients.